Barney Thompson Scholarship
The East Tennessee Realtors Scholarship will award $2,500 to a high-school senior (rising college freshman entering a four-year accredited college or university). This competitive merit-based scholarship honors Barney Thompson, who passed away in 2007, after twenty-seven years of leadership for East Tennessee REALTORS®.
The scholarship is funded by the annual Summer Solstice event. They are awarded based on academic achievements, honors/recognitions, extracurricular activities, written essay, and letters of recommendations.
The application window is now CLOSED.  Members' immediate family members are eligible to apply; a cumulative HS GPA of 2.5 (on a 5.0 scale) is required.
Please send this application and all attachments to Lyle Irish at lyle@kaarmls.com or using the address below:
East Tennessee REALTORS
Attn: Lyle Irish, CEO
609 Weisgarber Rd
Knoxville, TN 37919
2023 Scholarship Recipiants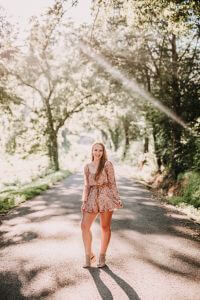 Raleigh Jack Walker is a graduate of Concord Christian School. In addition to her outstanding academic achievements, she was National Honors Society president, Student Government Association vice-president, Spanish Honors Society founder, varsity basketball team captain, and had many other extracurricular activities. Raleigh Jack will enter Covenant College to work towards an anticipated English degree. She is the daughter of Daniel Walker, Slyman Real Estate.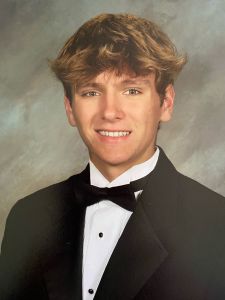 Paul Pifer is a graduate of Lenoir City High School. As a recognized academic Honors Student he excelled as a soccer player. Paul was captain of the soccer team and named Player of the Year by The Daily Times, Region 2-A Offensive Player of the Year, and holds several other soccer distinctions. Among his many extracurricular activities are numerous mission trips and work in the Cornerstone Food Pantry. Paul will enter Johnson University this fall where he plans to be a Business major. He is the son of Andy and Hannah Pifer, Honors Real Estate.