East Tennessee REALTORS®
609 Weisgarber Rd
Knoxville, TN 37919
865-584-8647

Upcoming Classes
The Association is offering CE classes in person and virtually. Check the Events Calendar to sign up for a class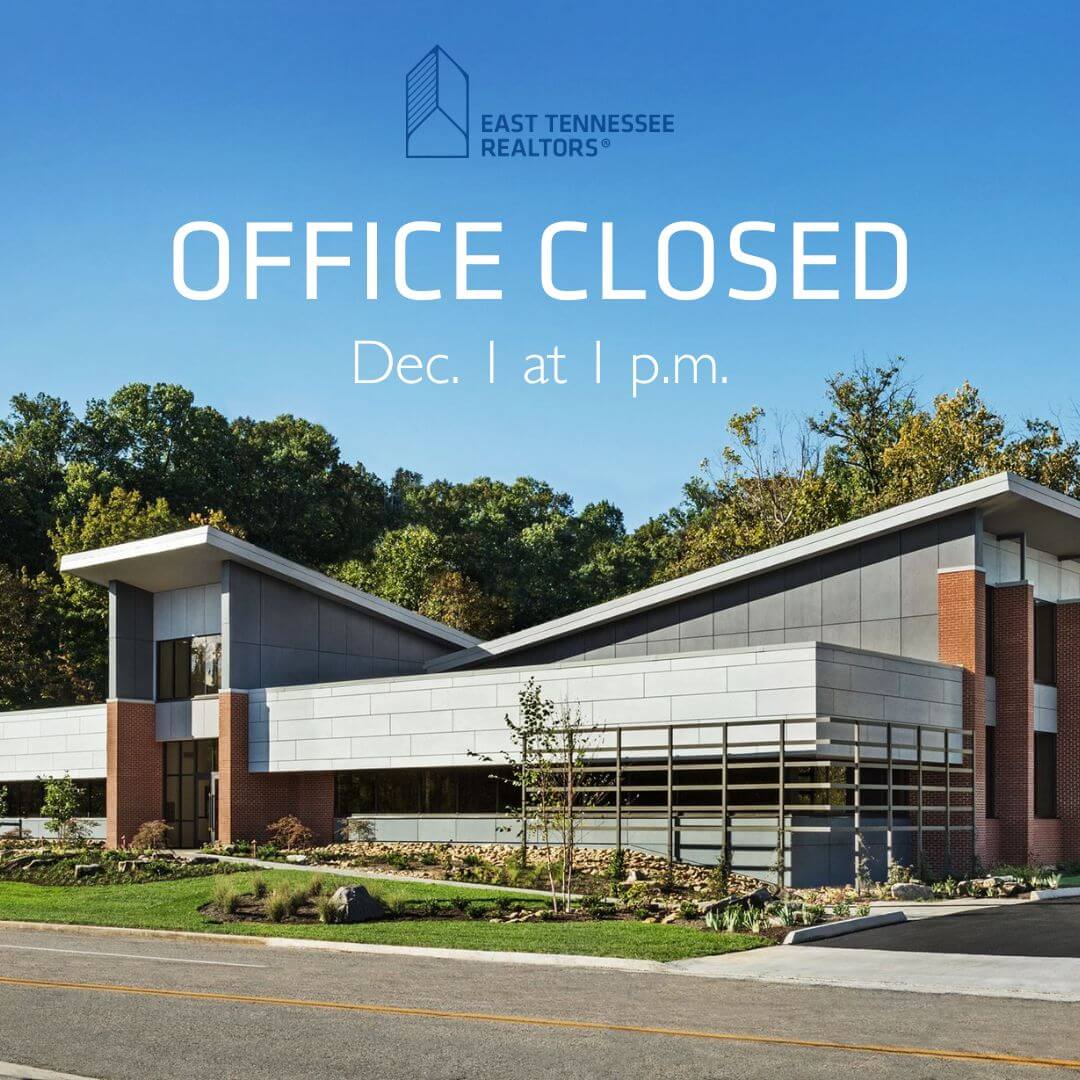 Office closing early Dec. 1
The East Tennessee REALTORS® office will close Friday, Dec. 1, at 1 p.m. for staff development. The office will reopen at 8 a.m. on Monday, Dec. 4.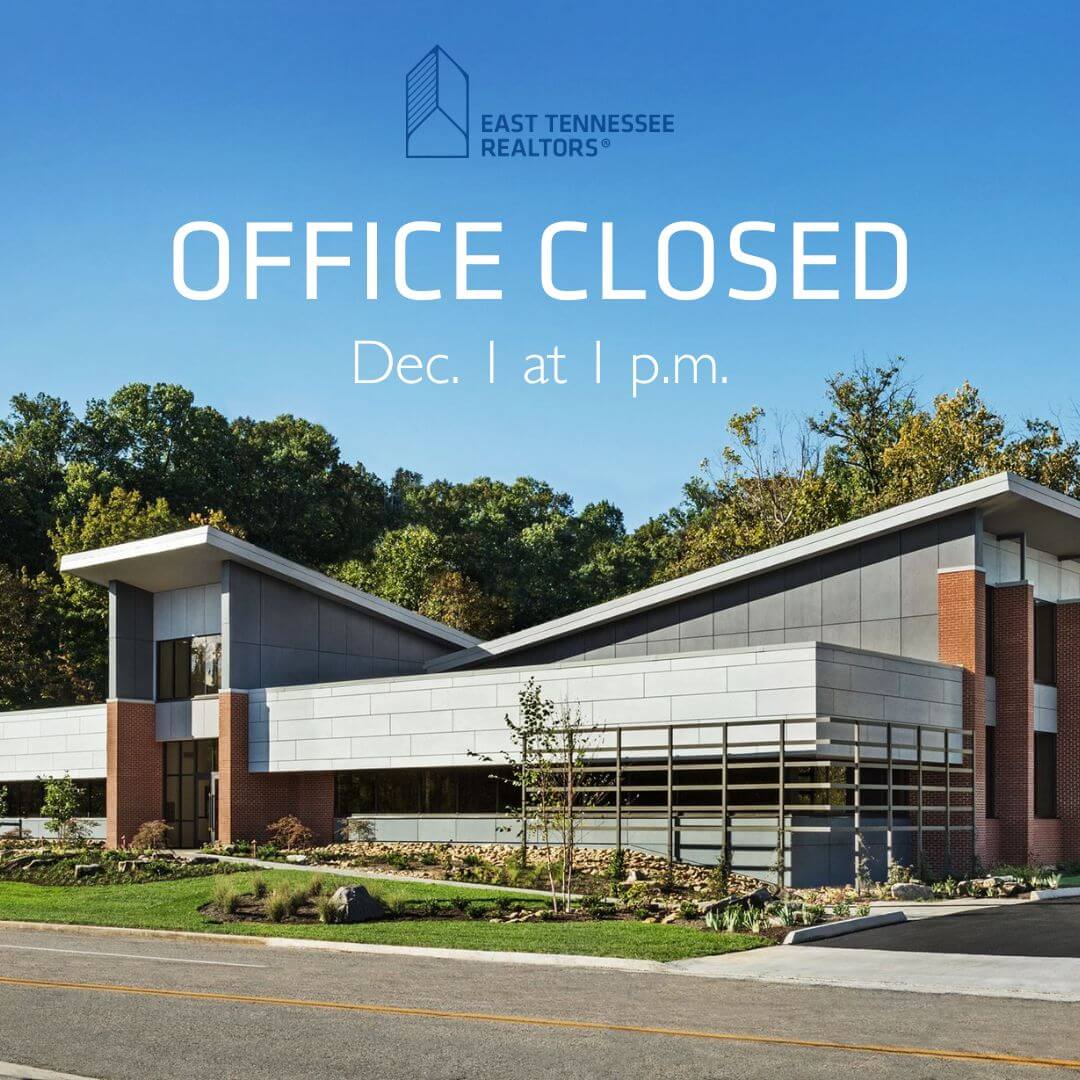 Forewarn
Leveraging powerful analytics and a massive data repository, FOREWARN solutions enable real estate professionals to gain real-time knowledge, for purposes such as verifying identity, searching for criminal histories, and validating information provided by potential clients such as financial and asset information – all from just a phone number or name.
This is a complementary service for all East Tennessee Realtors Primary and Secondary members. For more information, email Teresa

Thank You RPAC Investors
Since 1969, the REALTORS® Political Action Committee (RPAC) has promoted the election of pro-REALTOR® candidates across the United States. The purpose of RPAC is clear: voluntary contributions made by REALTORS® are used to help elect candidates who understand and support their interests. These are not members' dues; this is money given freely by REALTORS® in recognition of the importance of the political process. The REALTORS® Political Action Committee and other political fundraising are the keys to protecting and promoting the real estate industry.
Founded in 1912, the East Tennessee REALTORS® has served the real estate interests of our members and the public for over 100 years. The purpose of the Association is to unite and serve its members, to enhance the ability and opportunity of its members to conduct their business ethically, professionally, and successfully, and to promote the preservation of the right to own, transfer, and use real property.